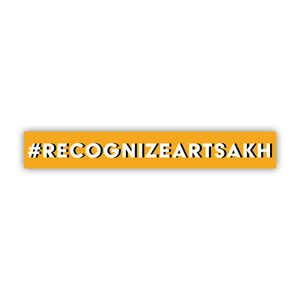 To help spread awareness of Turkish-Azeri aggression and attempt at committing another Armenian genocide, we have created 3 bumper stickers with the hashtags #SanctionTurkey, #PeaceforArmenians, and #RecognizeArtsakh. Each color of the Armenian flag symbolizes the Armenian people. We paired each hashtag with the appropriate color that we think it represents.
Orange symbolizes the creative talent and hardworking nature of Armenia. We chose #RecognizeArtsakh to be orange to represent the rich Armenian culture and history in Artsakh that Turkey and Azerbaijan are so determined to destroy. 
100% of proceeds from these bumper stickers will be donated to the Armenia Fund.
1.5" x 10.25" bumper sticker
made of thick durable vinyl material that will protect sticker from scratches, water, and sunlight
please allow 1-5 days for processing